Support from community members is key.
Quarryland has been the musical voice of the LGBTQ+ community in South Central Indiana since 2002. We believe that music is the best and most effective way to support those who feel disenfranchised and underserved and our music can reach the far corners of our state and affect change in areas that are oftentimes overlooked. We strive to serve as a beacon to help safely guide those in need of a sense of belonging and we need your help to keep that light shining strong!
As we approach our 20th anniversary season, we are committed to building bridges between our community and those in need of support. As a chorus of gay, bisexual, transgender, and straight men, we have the opportunity to become more than just a musical ensemble; we can truly be a home…a place of belonging that can lift up the individual and the community alike. We can only succeed with support from individuals and sponsors.
Donations can be mailed to:
Quarryland Men's Chorus
PO Box 3345
Bloomington, IN 47402
One-time or monthly donations can also be made online via Paypal:
---
You can also support Quarryland every time you shop on Amazon by choosing "Quarryland Mens Chorus" as your charity of choice at smile.amazon.com/ You shop. Amazon gives a portion of their sales to Quarryland.

---
Rainbow Circle Individual Donors
Individual donors contributing $25 or more are recognized in concert programs and receive thank you gifts according to their level of giving. Levels are based on cumulative giving for the 13 months prior to each major concert.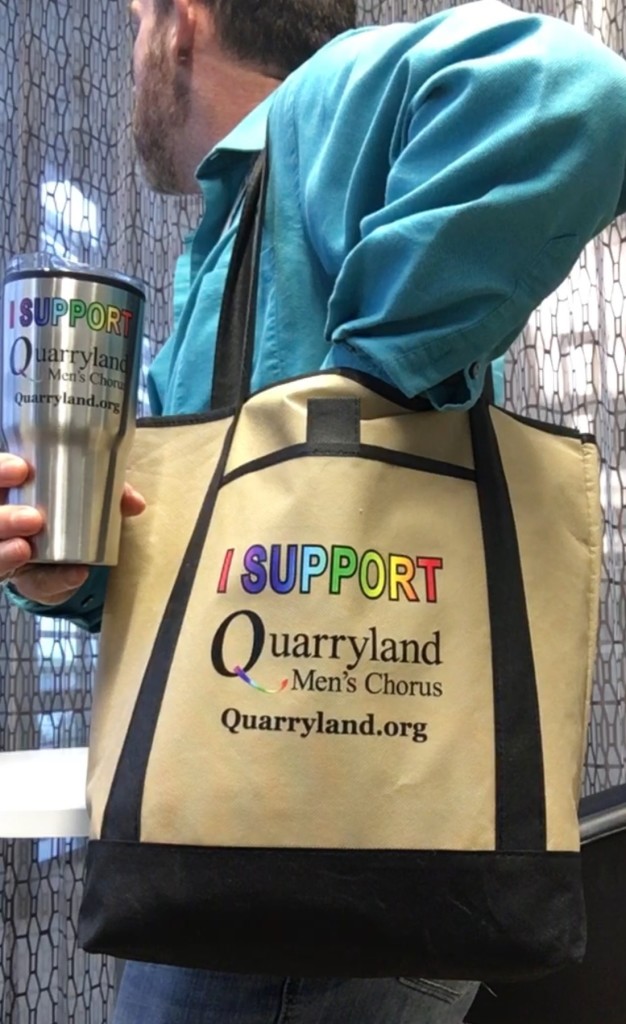 Purple Level: $2,500 and above
one "I support QMC" tote bag, four complimentary tickets for the Spring & Winter Concerts, and an extra special gift
Blue Level: $1000-$2499
one "I support QMC" tote bag and four complimentary tickets for the Spring & Winter Concerts
Green Level: $500-$999
two complimentary tickets for the Spring & Winter Concerts
Yellow Level: $250-$499
one "I support QMC" tote bag
Orange Level: $100-$249
one "I support QMC" steel water bottle
Red Level: $25-99
one "I support QMC" window cling
Donors can visit the Rainbow Circle Table at our major concerts, stop by the Quarryland tent at area events, or contact marketing@quarryland.org to claim their gifts.
Corporate Donor (cash & in-kind)
Our corporate donors who are not yet able to become sponsors will also be recognized in the concert program by name and can be provided program ad space comparable to the level of donation.